Initially, the adoption of digital technologies in the O&G sector was sporadic. Concerns over data security, shortage of skilled technicians, and cost-benefit uncertainty regarding aging assets often hindered the adoption of digital technology. But now, an increasing number of companies in the oil and gas industry as upgrading their solutions to digital technologies for long-term gains.
These technologies can create a synchronized ecosystem to meet future energy demands with actionable insights that help companies reduce their capital and operating expenses significantly. Enhancing operational performance while minimizing equipment downtime will remain the key objective of digitalization.
Predictive maintenance, improved visibility, and informed decision-making across the entire lifecycle are some other benefits of keeping up with the digital trends in the industry. Let's look at a few ways where digital technologies are improving exploration, drilling, field abandonment, and production.
#1- High-Definition Imaging Improves Productivity Predictions During Exploration
Drilling companies predict productivity before starting the drilling operation. They estimate how much oil or gas might be available in new reservoirs, along with how much remains in mature reservoirs. However, finding gas and oil is not enough. This is because reservoirs come with many pore sizes, with some of the oil being unextractable, residual, and sometimes residing in narrow, difficult-to-reach pockets.
Exploration technologies such as MRI (Magnetic Resonance Imaging) provide accurate size and location details of the reservoirs. They also help distinguish between gas, oil, and water, determine porosity and whether the reserve's hydrocarbons are residual or extractable.
The downhole technology can operate even in fairly harsh environments. Oilfield equipment sensor wiring must be strong enough to survive caustic environments to function even under extreme temperatures and pressures.
#2- Using Technologies to Hit the Target when Drilling
Modern oil and gas extraction techniques require drilling boreholes that can easily change directions since boreholes typically start vertically before shifting horizontally. Operators steer drills by tilting the bit relative to the rest of the drill string.
Previously, the technology utilized a hydraulic motor to rotate the bit while drilling. They relied on pistons to nudge the bit toward the intended directions. It simplifies steering since the drill chain does not rotate. The only component that needs titling is the motor. But the technology wasn't precise, as it sometimes produced non-uniform holes.
The latest technologies, like the RSS (Rotary Steerable System), use hydraulic and electronic machinery that allows using the entire drill string for bit rotation. The electric circuitry includes different microprocessors and sensors that help determine temperature, stress, orientation, and other parameters. Using a pre-programmed microprocessor, it uses sensor data to make steering adjustments while keeping the drill in the intended trajectory.
The sensors in the drill also help analyze surrounding regions as the drill travels. Known as LWD (Logging While Drilling), the process enables the collection of various data types. This includes gamma rays, bit rotation speed, shock, torque, vibration, temperature, magnetic orientation, inclination, and other stresses.
Some latest software and sensors allow the creation of real-time maps of regions surrounding boreholes with 3D or 1D images to help operators detect hydrocarbon-rich areas. However, data is useless until it can be transmitted reliably back to the surface.
#3- Catching Up to the Data Demand with Downhole Telemetry
Great improvements have been made in recent years in downhole telemetry to tackle the nearly fatal weaknesses of LWD and steerable drilling when collecting large amounts of data.
MPT (Mud Pulse Telemetry) was commonly used to send data along the borehole using pulses or pressure fluctuations that travel through the drill fluids. But the method is incredibly slow, with data rates dropping from 40 bps to 3 bps for longer boreholes. Sometimes the operators need to pause the drill until the incoming data is received.
The emergence of WDP (Wired Drill Pipe) makes it easier to transmit data signals through a wire encased within the wall of the drill pipe. There's a coil at the end of each pipe that produces magnetic coupling to send a signal to the next pipe section, which reduces the need for complex electric connections.
The data rate for WDP is currently 60 KBPS, with emerging technology promising yields as high as 500 KBPS. The higher transmission speeds help reduce drilling time while increasing the transmittable data volume. Operators can develop 3D images of the surrounding region in real-time. It allows getting much more accurate information on where the richest deposits can be found.
4. #4- Smart Oilfields Using AI, IIoT, and Cloud for Higher Productivity
Oilfield equipment developments are transforming jobsites into smart oilfields characterized by IIoT (Industrial Internet of Things). The interconnectivity and high bandwidth make room for two essential smart oilfield features: Condition Monitoring and Autonomous Operation.
IIoT has enabled thousands of sensors and equipment to communicate with each other. Minimal human intervention is required to design software to control entire plants, thanks to the availability of adequate data. When the data is stored in the cloud, it further increases efficiency and safety by enabling remote control of plant operations.
AI (Artificial Intelligence) allows efficient equipment failure predictions. Condition monitoring refers to the production of equipment signatures and learning from throughput, temperatures, vibrations, and other parameters of the sensor data to identify issues and their severity.
The system sends prompt warnings and provides efficient recommendations to human operators. These recommendations and warnings are also useful for the maintenance teams, as the data allows them to schedule preemptive maintenance regimens while preventing equipment failure.
This results in improved equipment performance, productivity, and uptime. Higher operational safety, efficiency, sustainability, and durability are also some of the benefits that condition monitoring and autonomous operation bring to the O&G sector.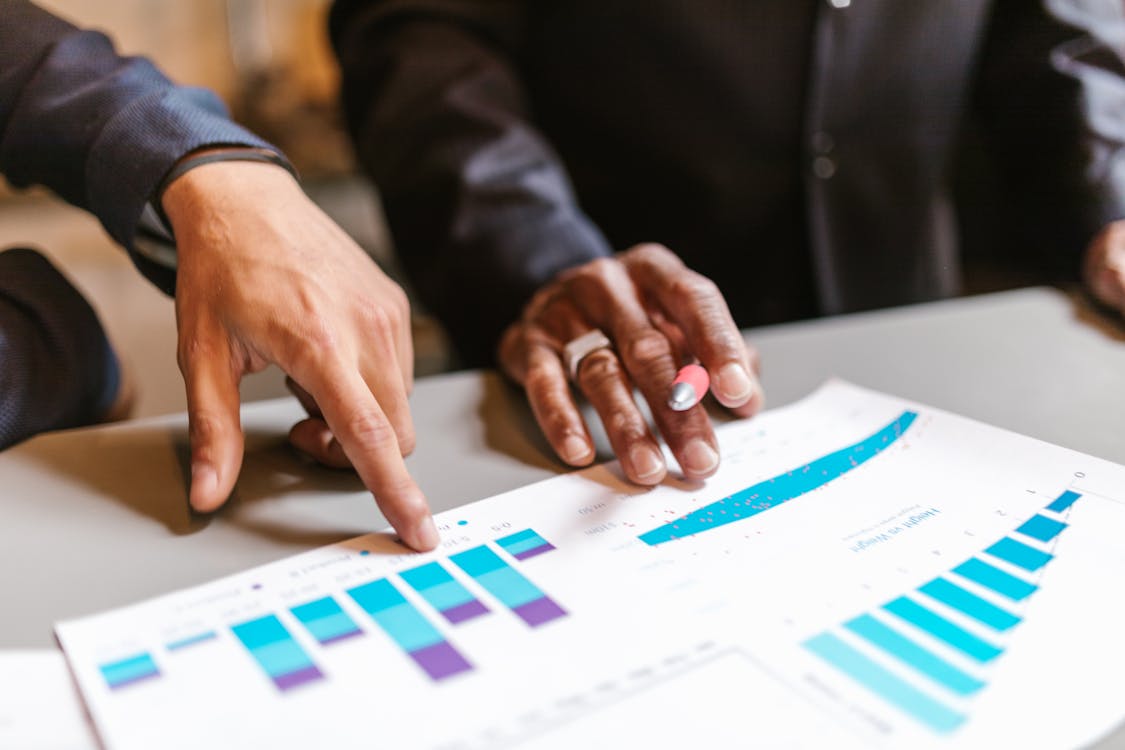 CNPS: Helping O&G Companies Expand Possibilities and Increase Productivity Since 2008
With new technologies improving oilfield equipment at a rate faster than ever before, we're likely to see the benefits of 3D printing, 5G, AR, VR, Blockchain, autonomous drones, and other technologies soon. CNPS is on a mission to help companies in the O&G sector improve productivity and efficiency, increase worker safety, and enhance security, imaging, budgeting, training, and data analysis.
We offer a broad range of oil and gas equipment and services to drive the industry forward. We aim to make exploration, extraction, and production more efficient, accurate, safer, and productive.
Our high-performance systems can withstand harsh environments and include OCTG piping solutions, fiberglass pipe systems, composite pipes, fiberglass tanks, mud logging equipment, EOR technology solutions, and oilfield service equipment.
CNPS is also one of the leading energy solutions companies for high-quality renewable energy solutions, including geothermal solutions and non-metallic solutions to O&G companies worldwide. Give us a call to get a free quote for our cost-effective oil and gas equipment and services.